http://bluerosesaxophones.com/wp-content/uploads/2015/10/vangogh.jpg
http://bluerosesaxophones.com/news-updates/
The hidden depths of the Blue Rose Designs
Did you know every detail on the Blue Rose is rich with meaning and purpose?
O Venus, beauty of the skies,
To whom a thousand temples rise,
Gaily false in gentle smiles,
Full of love-perplexing wiles;
O goddess, from my heart remove
The wasting cares and pains of love.
If ever thou hast kindly heard
A song in soft distress preferred,
Propitious to my tuneful vow,
A gentle goddess, hear me now.
Descend, thou bright immortal guest,
In all thy radiant charms confessed. (HImm to venus – by Sappho)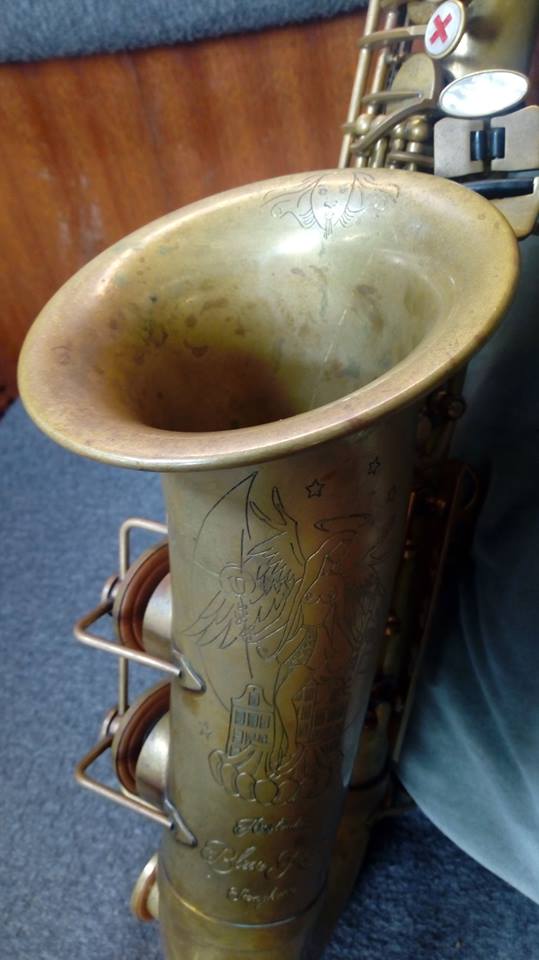 Did you know that the lady in the horn is the mother of the Anemoi (ancient greek gods of strong wind and storms), Her name is Aurora, she was also the goddess of the dawn. Symbolizing the power of the air in the Blue Rose and also it's ability to be a strong part of a positive life. Music changes people. Like a beautiful dawn it touches our hearts and inspires us to seek and enjoy beauty in life. There is an amazing story behind every detail on the Blue Rose design.